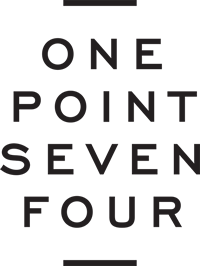 Email: sydney@onepointsevenfour.com
Phone: 02 9357 7778
Website: www.onepointsevenfour.com
Location: 5 Glenmore Road, Paddington, NSW 2021
ONE POINT SEVEN FOUR
AT ONEPOINTSEVENFOUR YOU WILL DISCOVER THE ULTIMATE EDIT OF THE MOST LOVED, BONAFIDE BEST OF BEST EYEWEAR COLLECTIONS FROM ACROSS THE GLOBE.
SUPERB IN QUALITY AND DIVERSE IN STYLE ONEPOINTSEVENFOUR OFFERS A MYRIAD OF LUXURY EYEWEAR, PAYING HOMAGE TO THE MANTRA THAT EYEWEAR IS AN ART-FORM. OUR COLLECTIONS INCLUDE VICTORIA BECKHAM, DITA, EYEVAN 7285, RETROSUPERFUTURE, MARNI AND THOM BROWNE.
WE OFFER YOU SAME DAY SERVICE FOR SINGLE VISION LENSES IN OUR SYDNEY AND MELBOURNE LOCATIONS, AND ON THE SPOT REBATES FROM YOUR HEALTH FUND. BESPOKE SERVICE IS ALSO AVAILABLE, WHERE YOU CAN SELECT YOUR OWN LENS COLOURS OR MIRRORED FINISH TO ANY FRAME. OUR GOAL IS TO HAVE YOU LOOK AND FEEL YOUR BEST, FURNISHING YOU WITH ORIGINAL PIECES YOU WON'T SEE ON EVERY MAN AND HIS CHIHUAHUA.