Here are my 'musings' (not all original) concerning The Intersection Paddington Bricks & Mortar V's E-Commerce;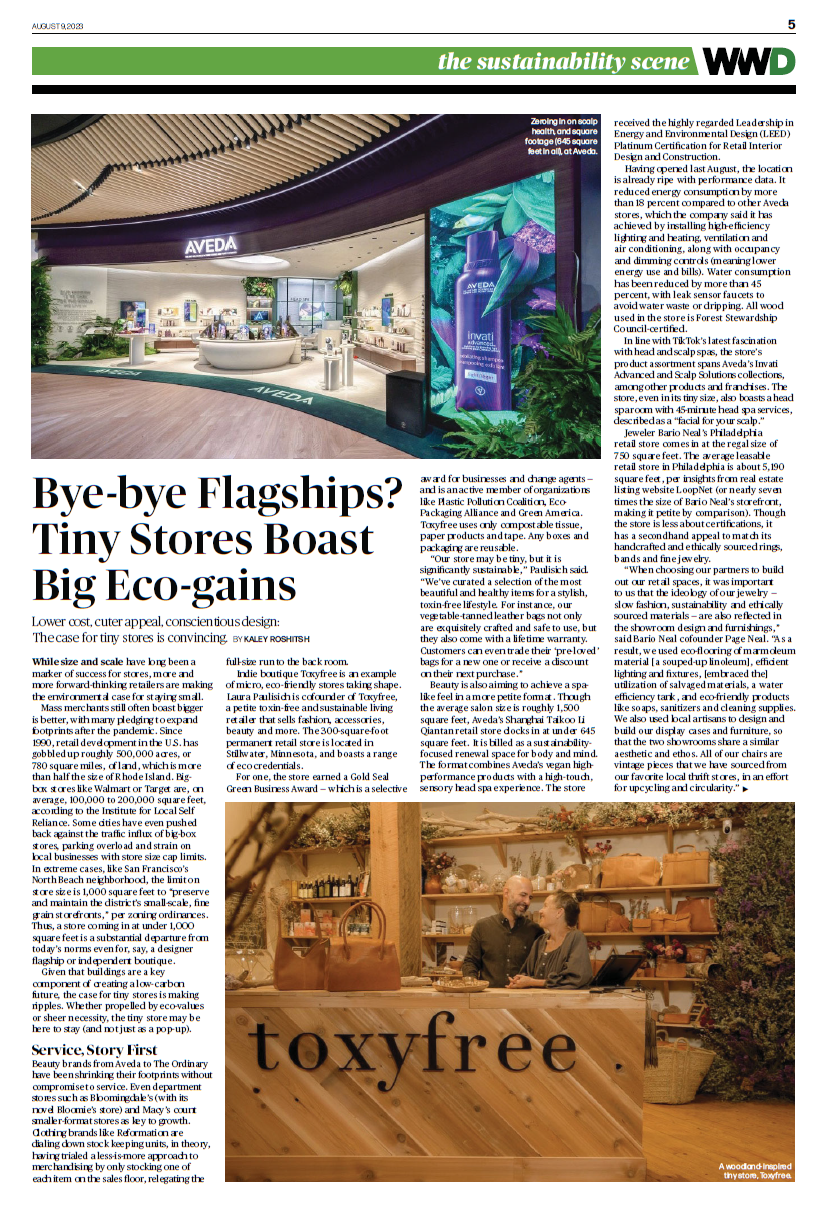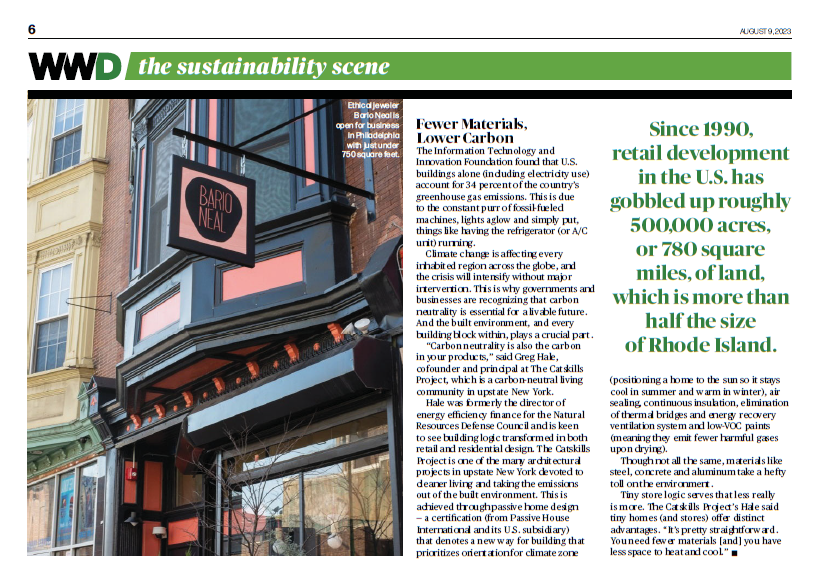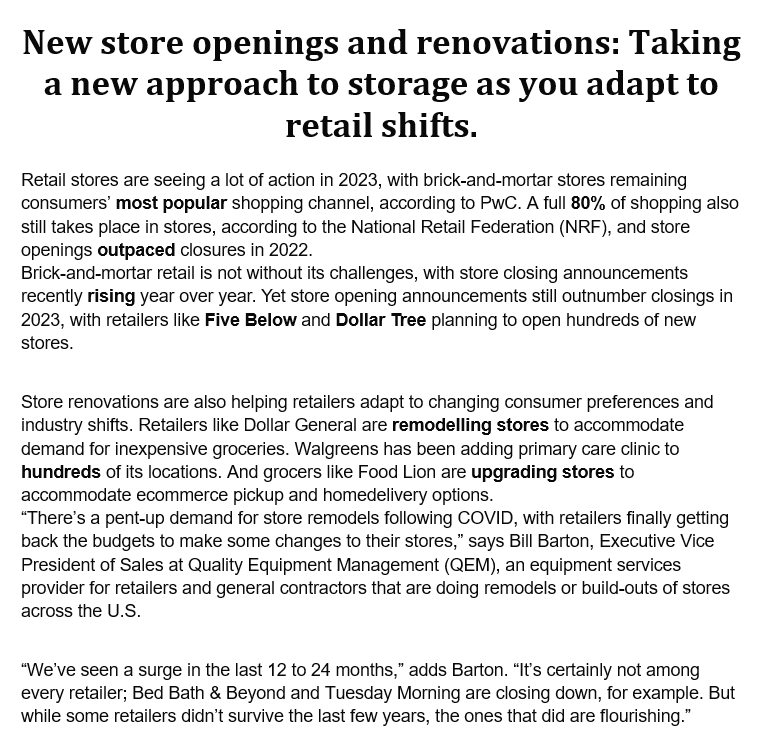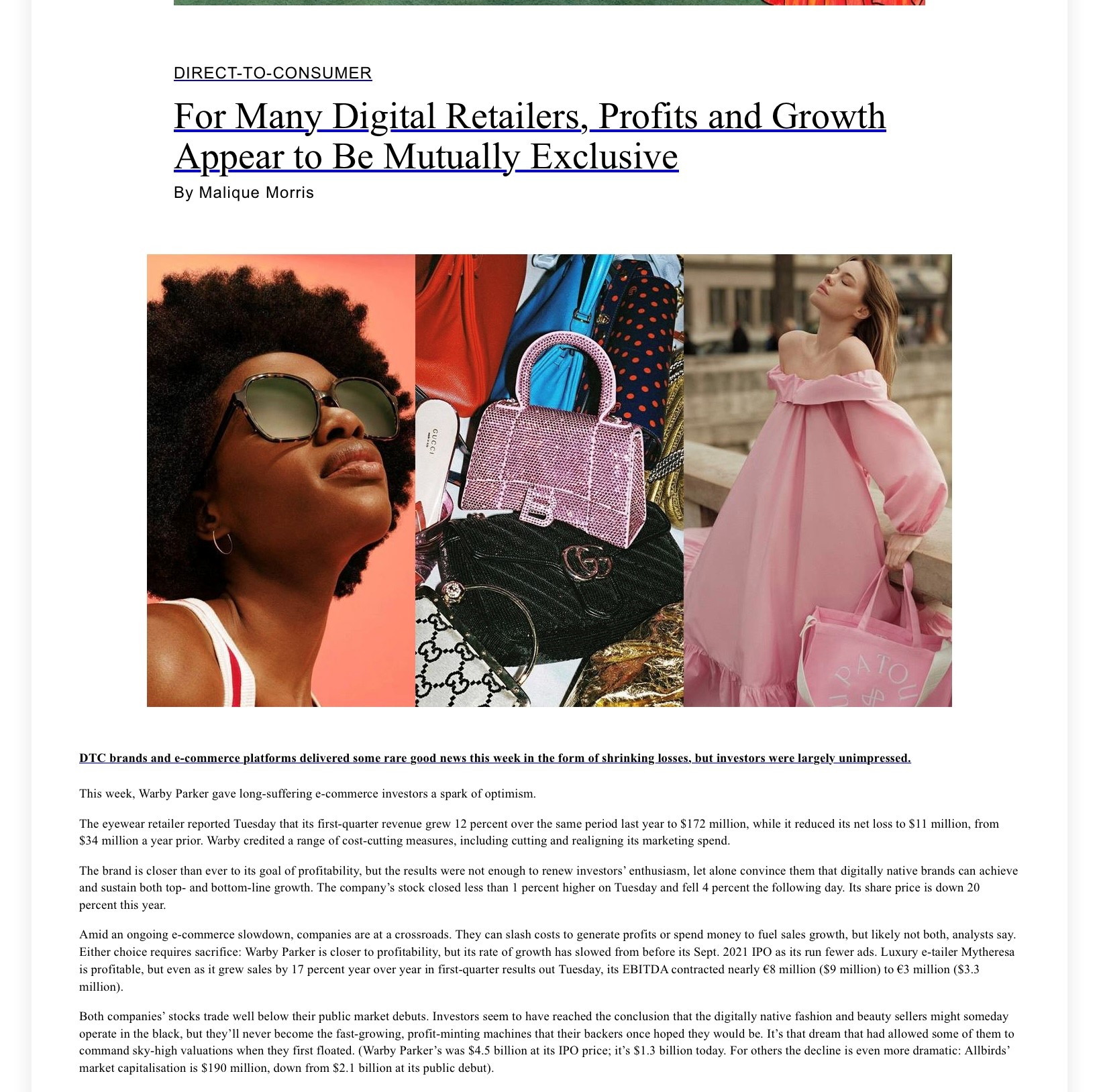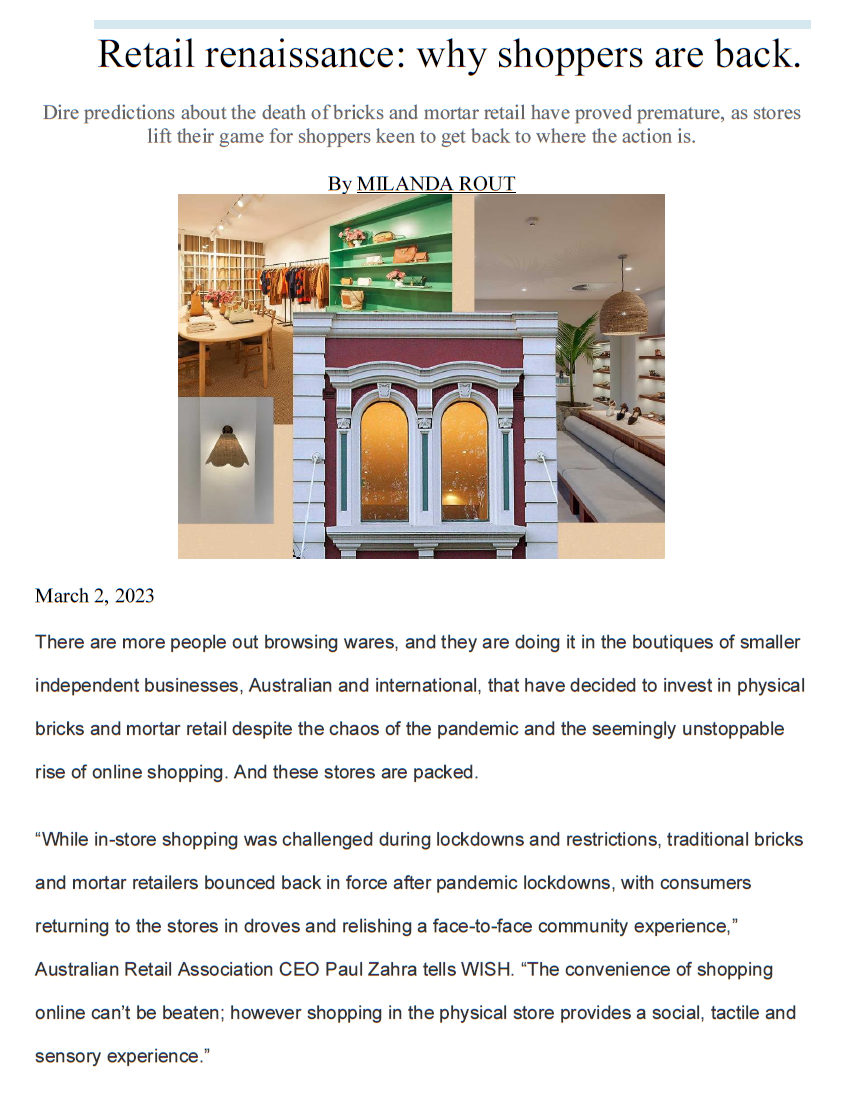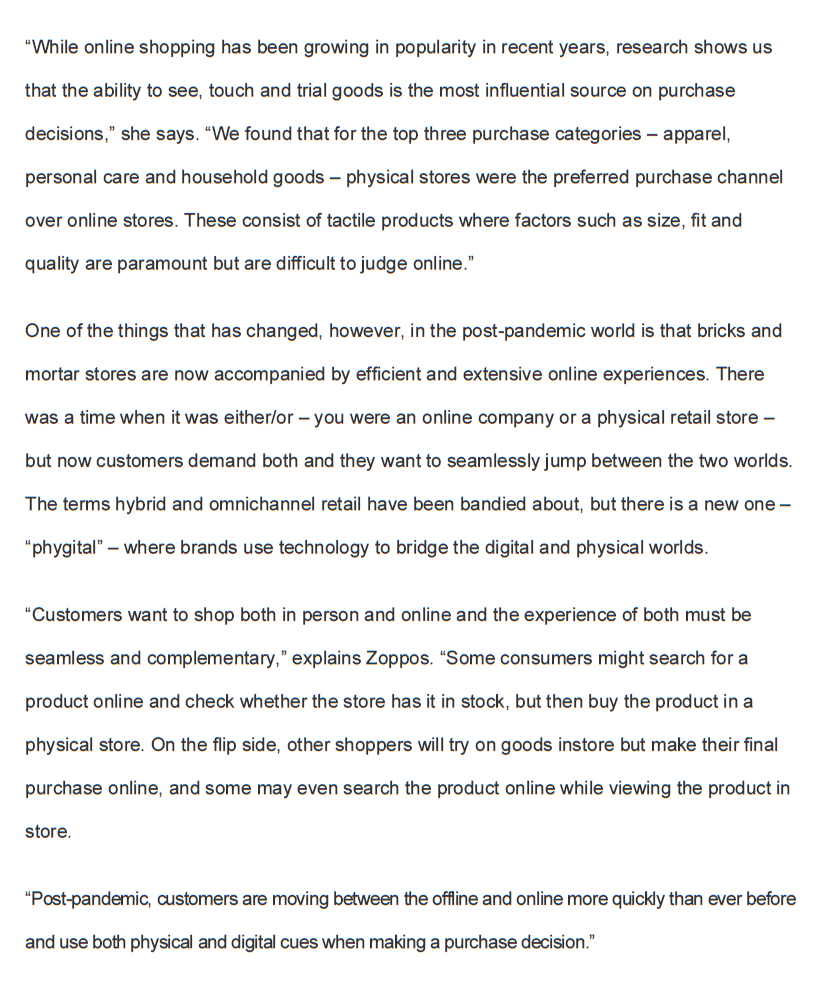 What is Click & Collect and how to leverage it?
25 November 2022
Mark Greaves, Chief Fulfilment Officer at Viare, an eStar company, discusses Click & Collect and strategies to supercharge it.
Click & Collect demand continues to grow faster than the rest of online orders and remains a key growth strategy for online. Click & Collect also can be known as a local pickup or BOPIS (Buy Online; Pick up In-Store). Click & Collect remains a key differentiator retailers have over the pureplay competitors.
We are seeing Click & Collect sales average 30% to 40% of online sales, with the best in class now pushing upwards of 60%. Reports suggest anywhere from 25% to 50% of customers when collecting will make additional purchases as well. According to the latest data published by Australia Post, Click & Collect accounts for only 13.6%  of online purchases in Australia (Australia Post: 2022 Inside Australian Online Shopping – eCommerce Industry Report), compared to some of the performances we are seeing shows that for many retailers there is an opportunity for growth from supercharging Click & Collect.
What is Click & Collect?
Click & Collect allows the customer to buy products online and pick them up in-store. This service gives the customer the option of picking up their items elsewhere if they don't want the item delivered directly to their home quickly and conveniently. This also enables the customer to go to the store knowing the items they want are waiting for them. Click & Collect is fast becoming a preferred online delivery method for customers.
Why do customers choose Click & Collect?
The reasons customers choose Click & Collect vary by the customer but include convenience, speed, avoidance of shipping fees, saving time, guaranteeing an item is at the store before they go, easy returns, securing the promotional price and so many more. It also eliminates the risk and costs of missed deliveries and provides more certainty and security for the customer. Ultimately Click & Collect is a service that customers have come to expect, it allows them to take advantage of the best of online shopping and bricks & mortar stores, allowing them to purchase products online quickly and conveniently while still allowing them to touch and feel the product live in the store.
Are we over online shopping? Why Australians are going back to shops.
November 19, 2022 — 5.00am
Omicron had other ideas), then summer 2022 could be dubbed #hotmallsummer, if the sheer number of high-fashion store openings at shopping centres and strips is any guide.
"There has been a remarkable shift back to stores post pandemic," says Gary Mortimer, a professor of marketing at Queensland University of Technology.
Mortimer says that in November 2021 Australians spent $4.4 billion in online retail shopping, but that figure had declined to $3.5 billion by September 2022.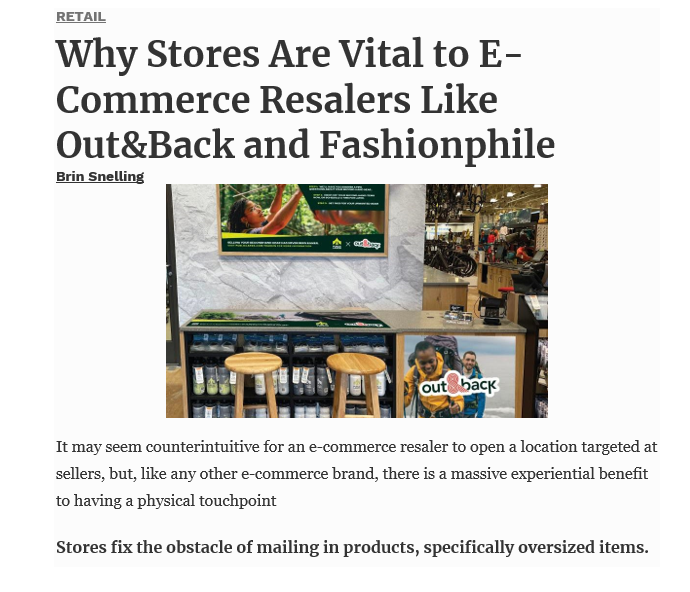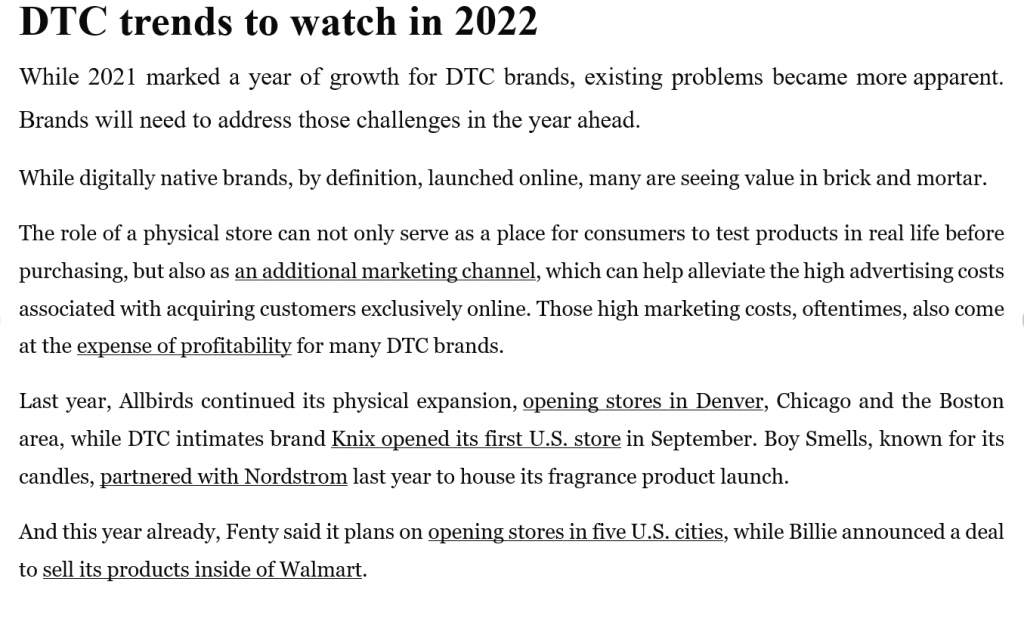 DIVE BRIEF
Retailers grapple with e-commerce's drag on profits: report
Published June 14, 2022
Dive Brief:
Pure-play e-retailers are twice as likely as brick-and-mortar retailers to report that they're unprofitable (44% versus 20%) and are nearly twice as likely to say they are struggling to make the investments necessary to improve profitability (69% versus 39%), according to a survey of global retail leaders conducted by Ipsos for Publicis Sapient and Salesforce.
Dive Insight:
Consumers expect to be able to buy just about anything online, but retailers in general seem to be facing the reality that it's one of the least profitable ways to conduct business.
Almost 40% of the retail decision-makers surveyed agreed that their e-commerce operations aren't meeting profit targets, while 27% said e-commerce is hurting overall profitability and 25% said it's not profitable at all, according to the report. Scale doesn't seem to help much, considering that the largest retailers (with revenue of $5 billion or more) are above-average in saying that e-commerce is less profitable than their brick-and-mortar operations.
That has led many DTC players like Warby Parker, Casper and others to turn to brick and mortar, either for their own operations or in partnership with third-party retailers.
The study involved approximately 300 retail decision makers in the U.S., U.K., Germany, Denmark, Norway, Sweden, and Australia.

"I think clearly pure play [online only retail] has slowed down and that's because they don't have stores," he said. "If you are a one-channel wonder, you are vulnerable when you're not in a pandemic or locked down."
In a call with investors on Thursday morning, King said the company's digital growth had seen it become one of the largest general merchandise retailers in the country.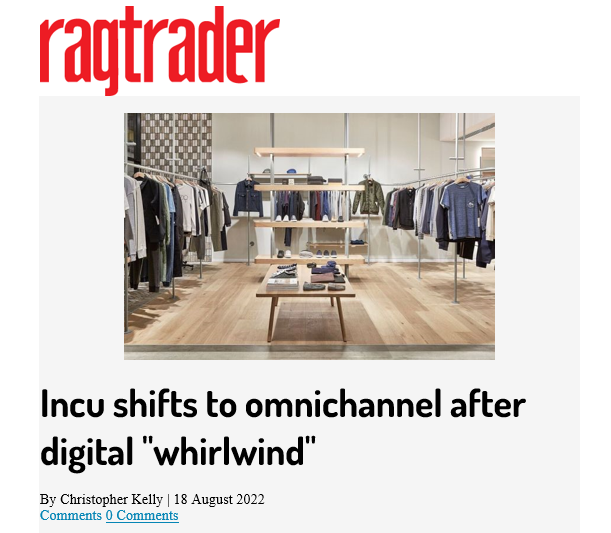 Incu has shifted its focus to omnichannel retail, with plans to open more stores and localise its inventory offering. 
Speaking with Ragtrader, Incu CEO Doug Low said the company has a 20/80 mix between online and brick-and-mortar sales respectively, where online saw a "whirlwind" through Covid.
"If you had spoken to me a year ago, I think very much the messaging was we're digital first," Low said. "Whereas now we're realising that we're omni-first.
"80% of our business is still coming from brick-and-mortar – that's what people are very familiar with.
"We understand it a lot better because that's where our roots have come from, and I feel like we're still learning the digital space. There's still a couple of things that we need to fine tune."
According to Low, Incu has spent much of 2022 expanding and updating its stores. Earlier this year, the brand unveiled its largest store at Chadstone in Melbourne, and the Galeries' Mens Space in Sydney CBD was expanded.
Following this, the brand launched two additional Rag & Bone stores in both Doncaster, Victoria and Chatswood Chase, NSW.
Low is also preparing to open a new A.P.C. store in Sydney in May 2023.
"And then in late October [2023], we're looking at doing a remix of our two Galeries women's stores, which we're going to look at remixing and making one into a ready-to-wear store, and the other one solely focused on footwear and accessories."
Currently, Incu holds 13 stores across Australia, which is a mix between Rag & Bone, A.P.C. and Incu.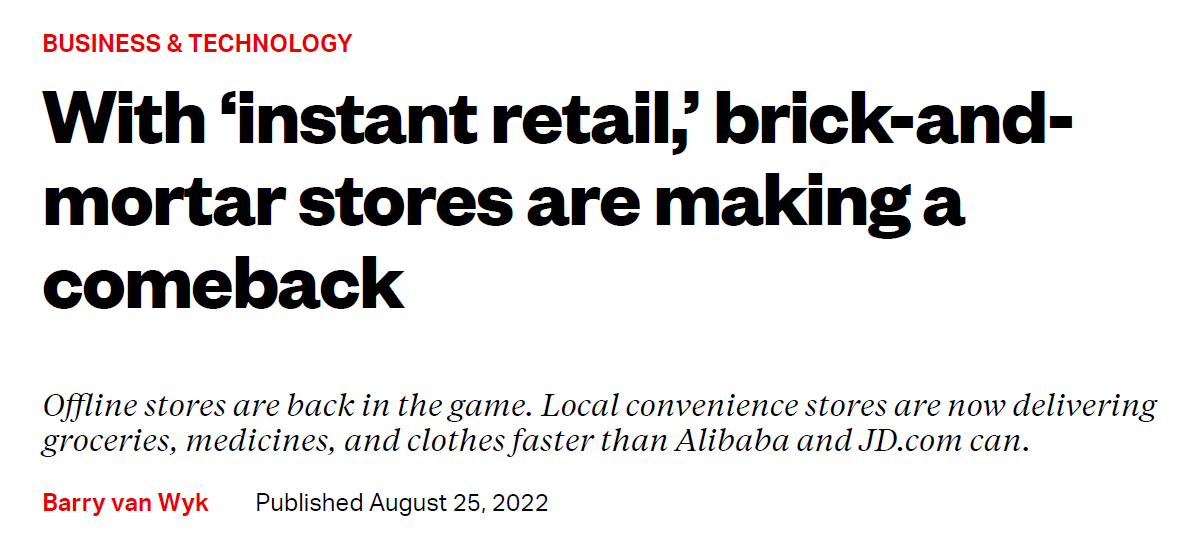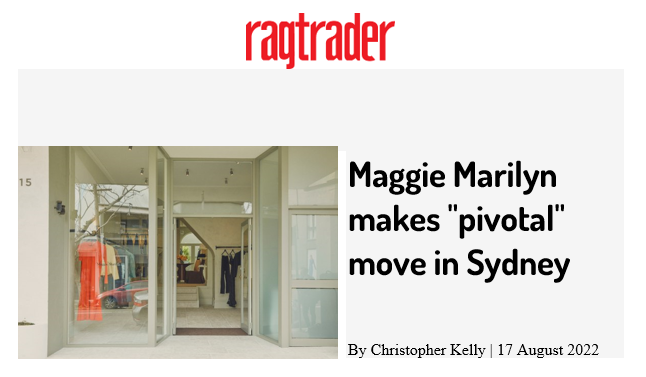 New Zealand designer brand Maggie Marilyn has opened its first Australian flagship store in Sydney, fresh from securing B Corp certification. 
The store has opened in 'The Intersection' precinct of Paddington, which shares luxury boutiques including Aje, Oroton, Tony Bianco and Zimmerman.
It will join Maggie Marilyn's two New Zealand stores in Newmarket and Britomart.
Founding designer Maggie Hewitt said the move to expand its brick-and-mortar presence in Sydney is a "pivotal" for the company.
"Maggie Marilyn's mission to realise a socially and environmentally responsible fashion industry, won't happen without the support of our global customer," Hewitt said. "The climate crisis is also a problem that will not be solved by playing small.
"Our 'bricks and mortar' homes are pivotal to educating our customers about our brand pillars – it's about building and nurturing a community that will champion the collective 'good' we are seeking."
Interior designer Alexandra Ponting, of AP Design House, styled the interior layout, envisioning a 'intimate dining room' experience.
The space will showcase Italian mid-century furnishings in solid walnut timber, organic stone floors, and a nature-inspired palette of sage and darker green hues. Near the centre, a prominent dining table intentionally anchors the room.
"Maggie and I wanted the exterior and interior palette to speak to the brand's new leafy surroundings, and to the neighbourhood's defining heritage Victorian architecture," Ponting said.
"Given the brand's planet conscious values and initiatives, it made perfect sense to reference nature's evergreen palette."
According to Ponting, vintage décor pieces were sourced as a priority.
"The idea of breathing 'new life' into older pieces is very much aligned to my design aesthetic," continued Ponting.
"I adopted a 'less is more' approach for Maggie's new Home – the directive was underpinned by the romance of investing in hero vintage pieces, to create theatre and intrigue in a mostly minimalist-inspired space."
Hewitt echoed Ponting's design style, saying the 'intimate dining room' experience is "golden".
"The right kind of dining table is suggestive of an invitation to share food, laughter, and stories, and create treasured memories," Hewitt said.
"It's the also the birthplace for some of our most honest and important conversations – a holding space for hard questions and uncomfortable truths.
"As we continue to propel the climate crisis conversation, we will continue to invite our community to take a seat at the table with us."
The new Sydney flagship will showcase 'Somewhere' and 'Somewhere Man' – Maggie Marilyn's range of circular, traceable, evergreen essentials – as well as the limited-edition Forever capsules – seasonless pieces that are designed to last.
"Our purpose is to use fashion to create a better world," Hewitt said. "Our mission is to help transition the fashion industry to one that is rooted in transparency, circularity, regeneration, and inclusion.
"And we believe we can achieve these things by building a community of people who will help us address fashion's role in the climate crisis."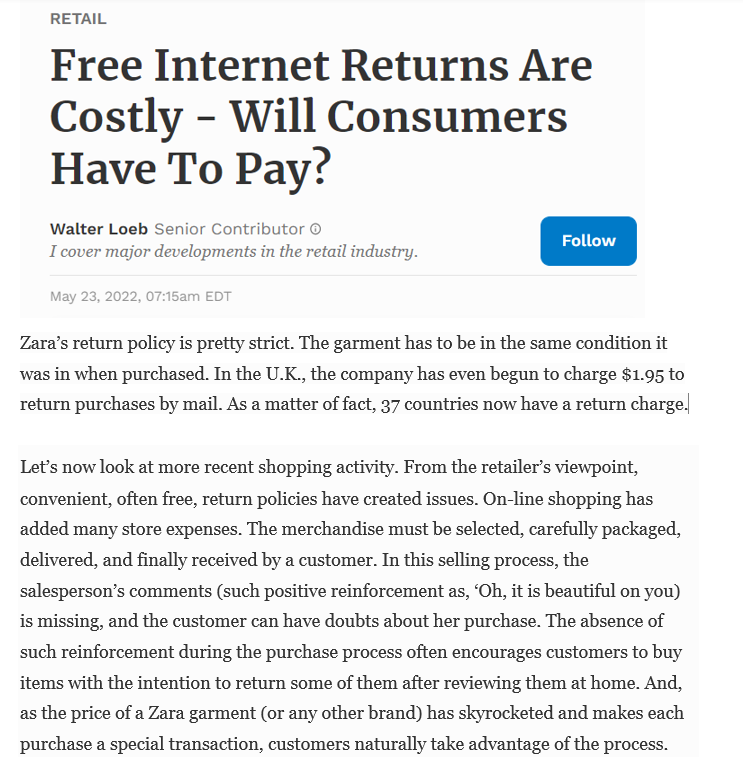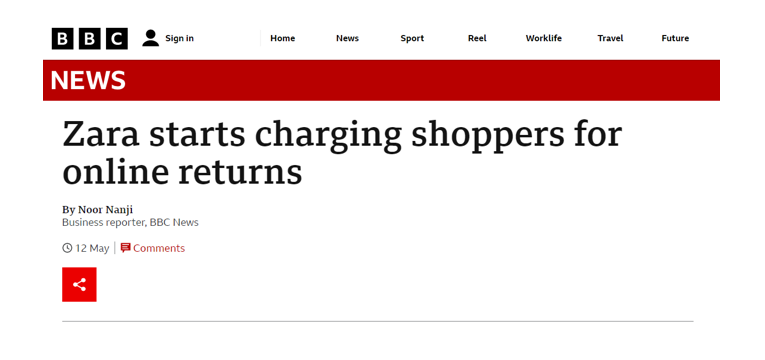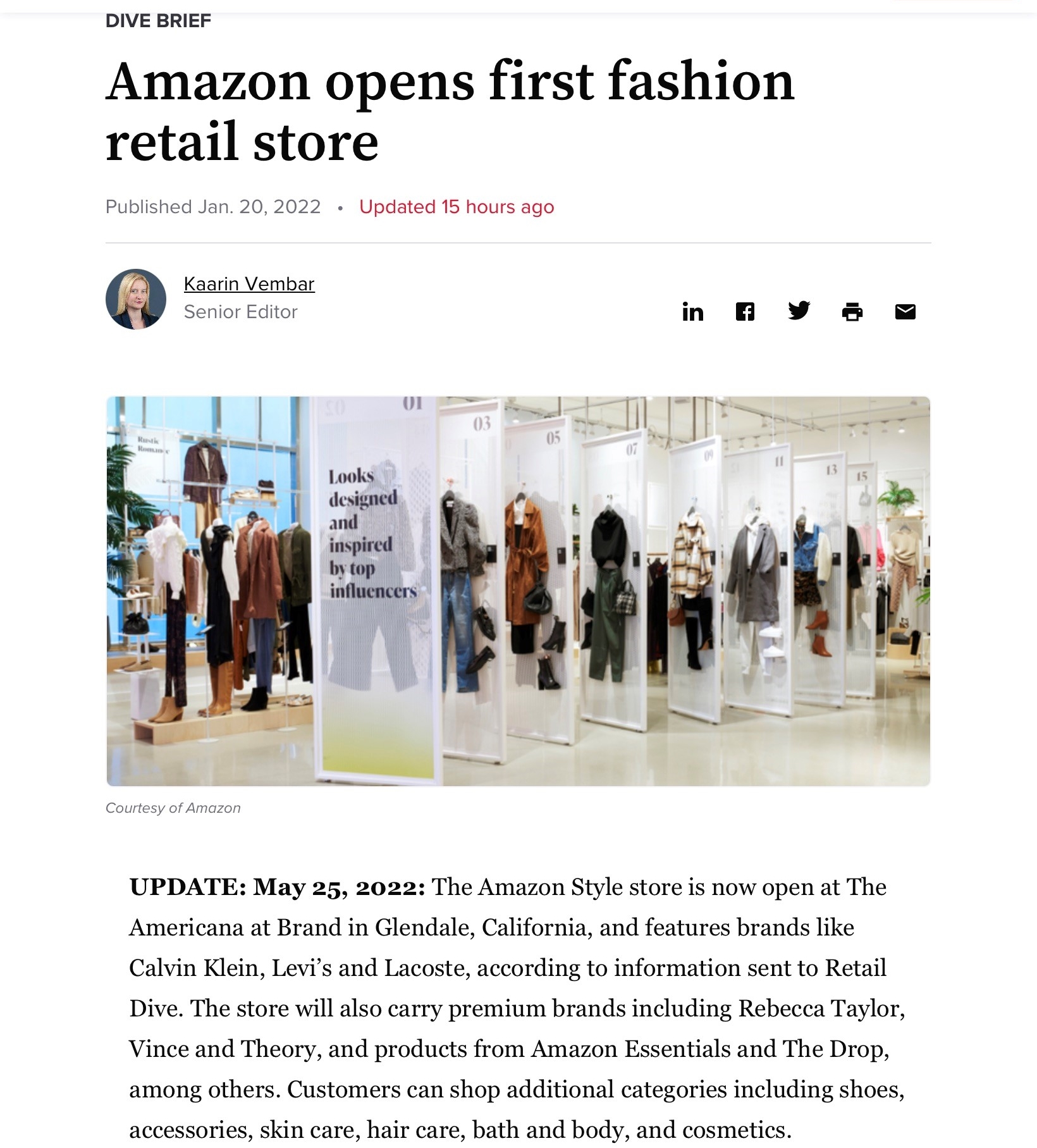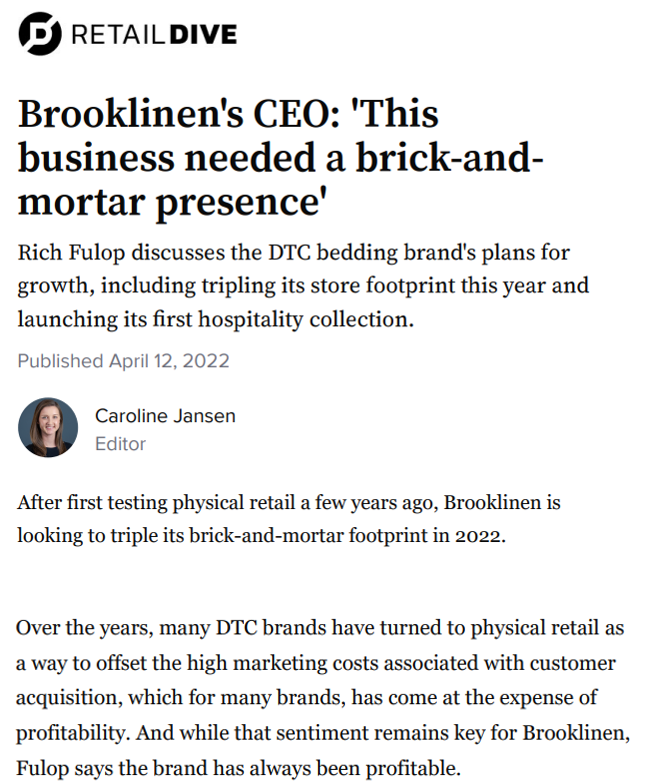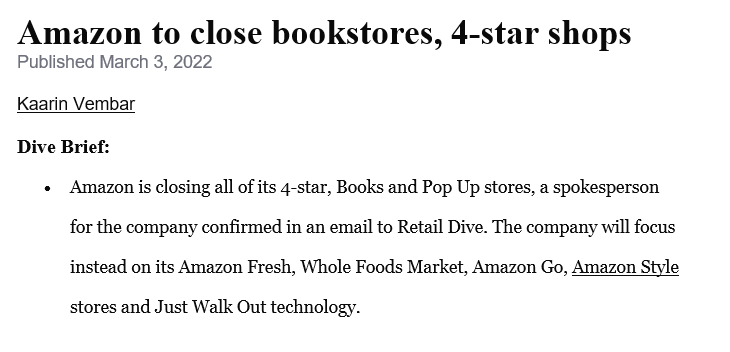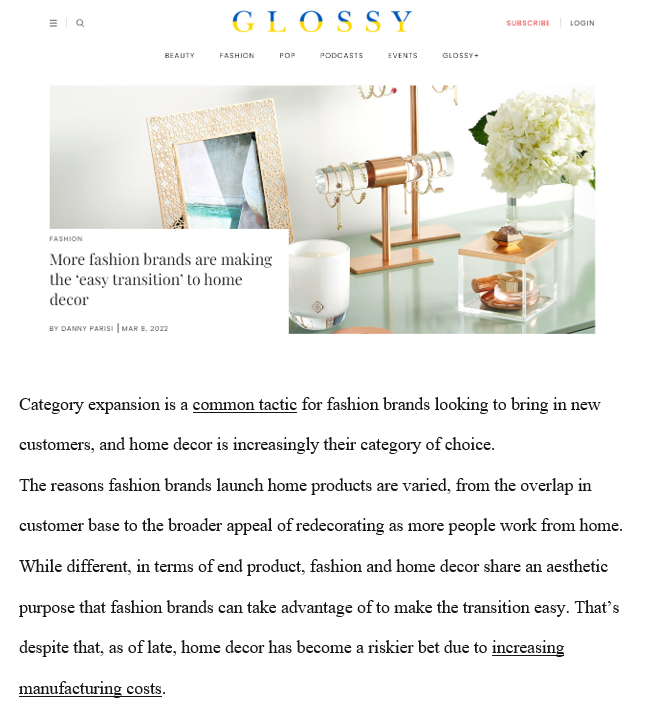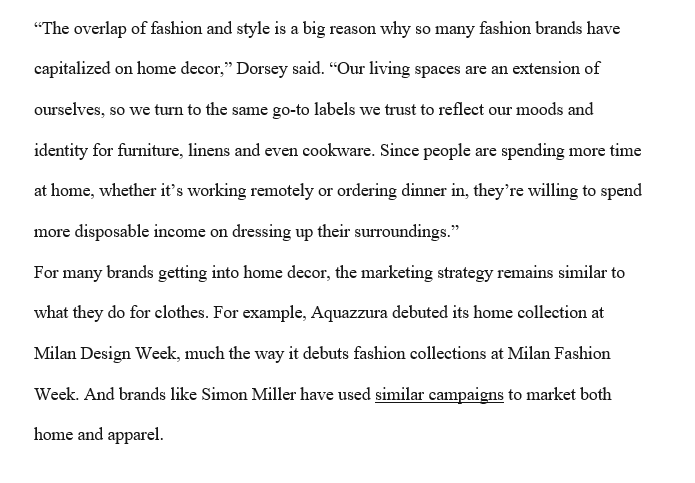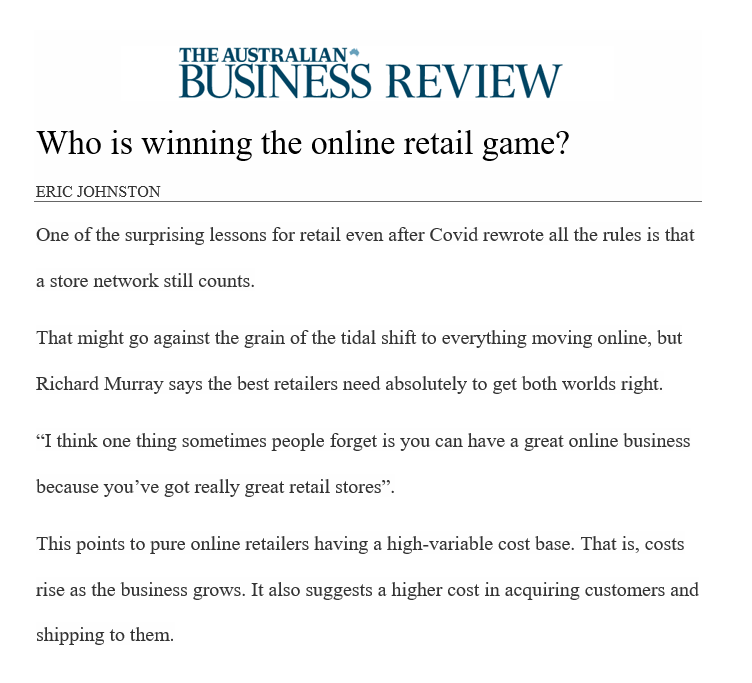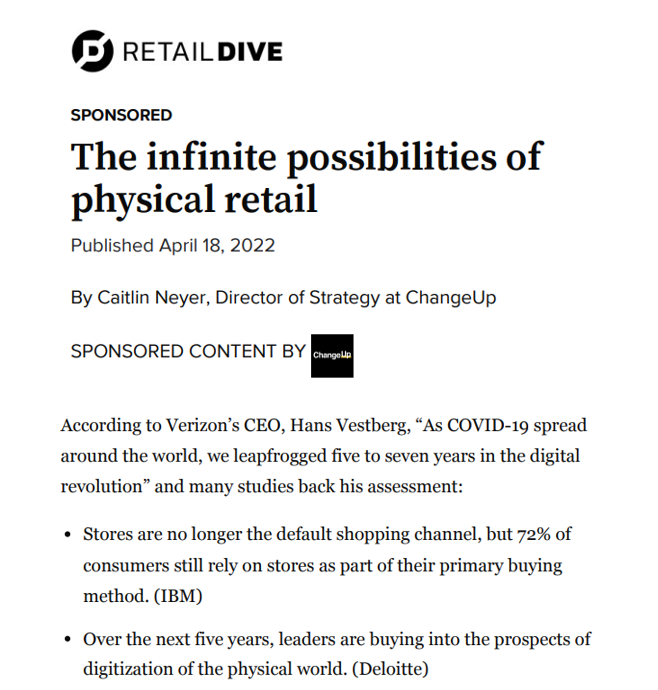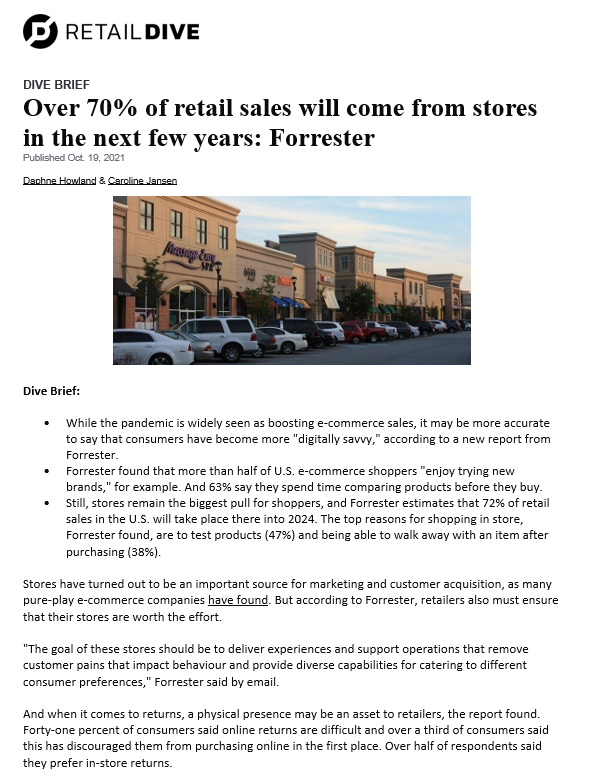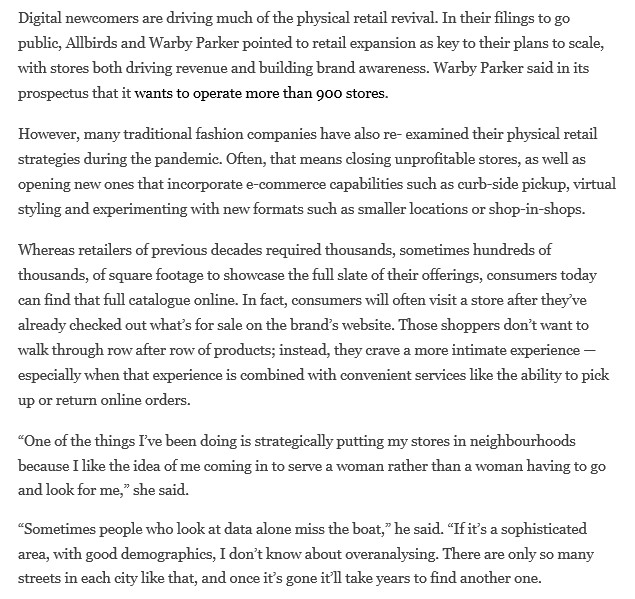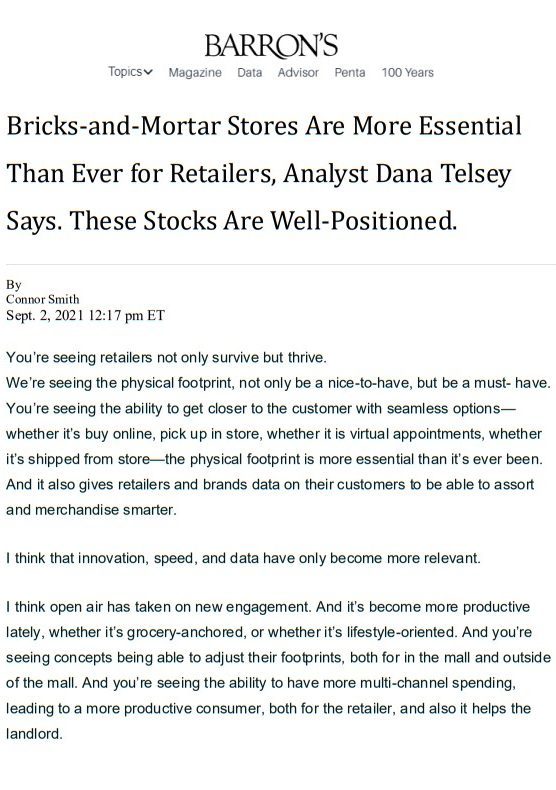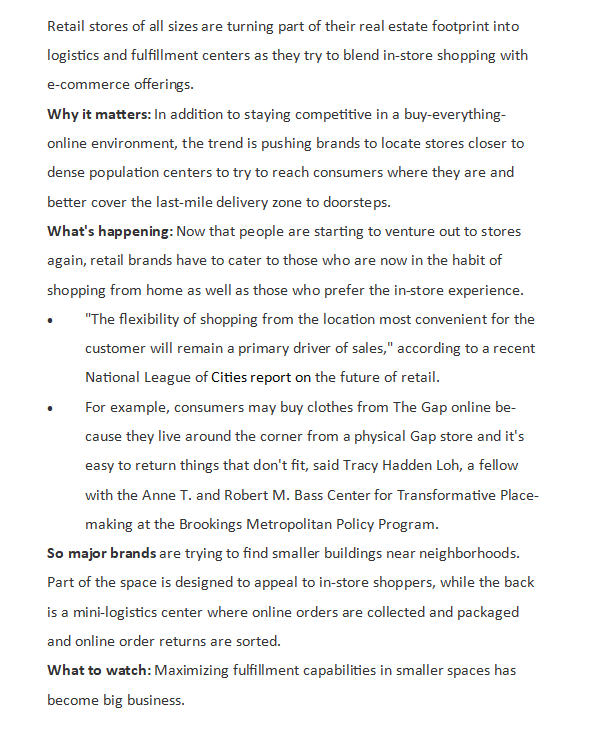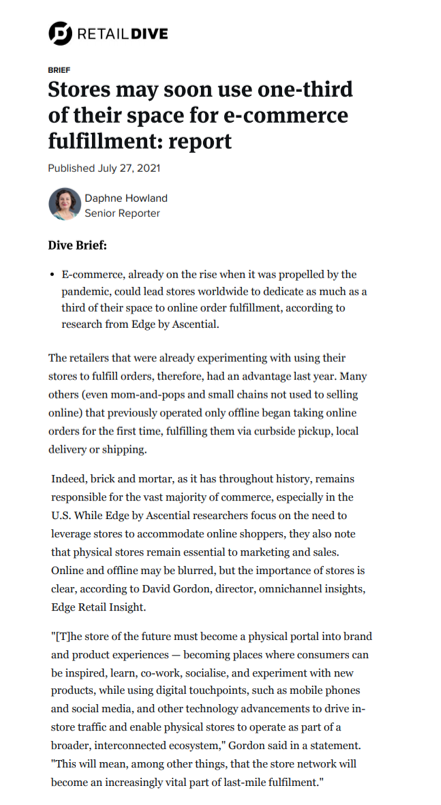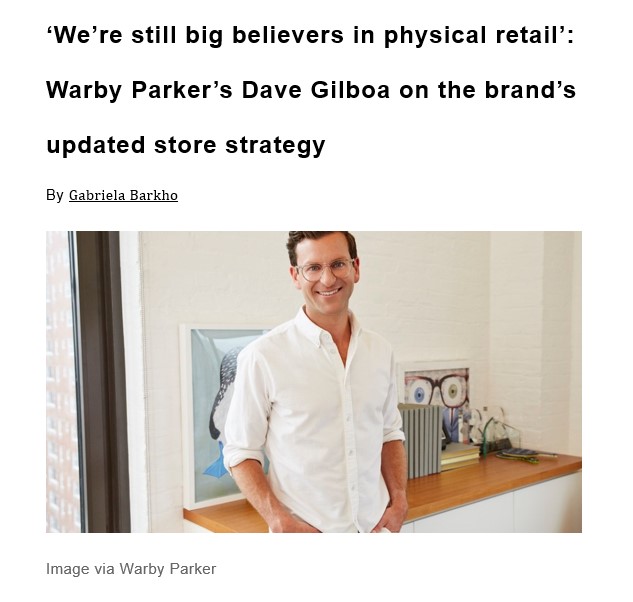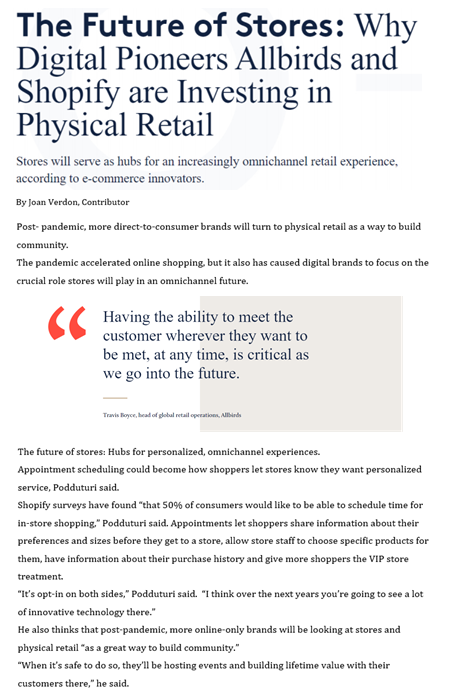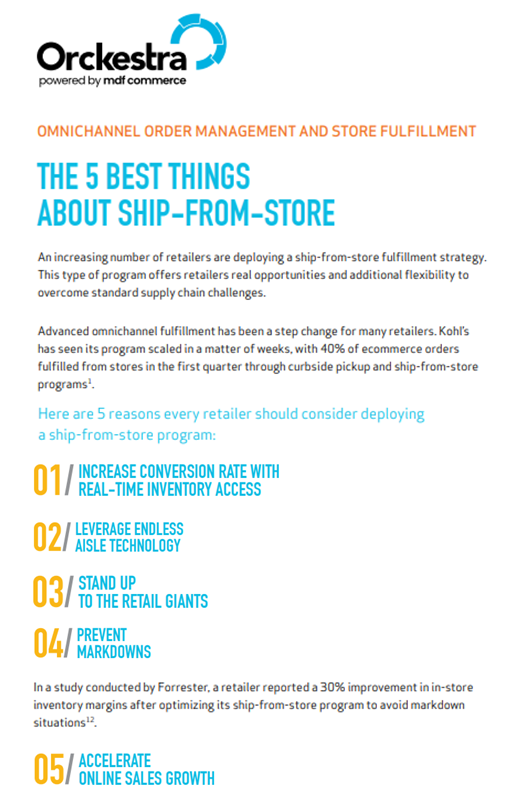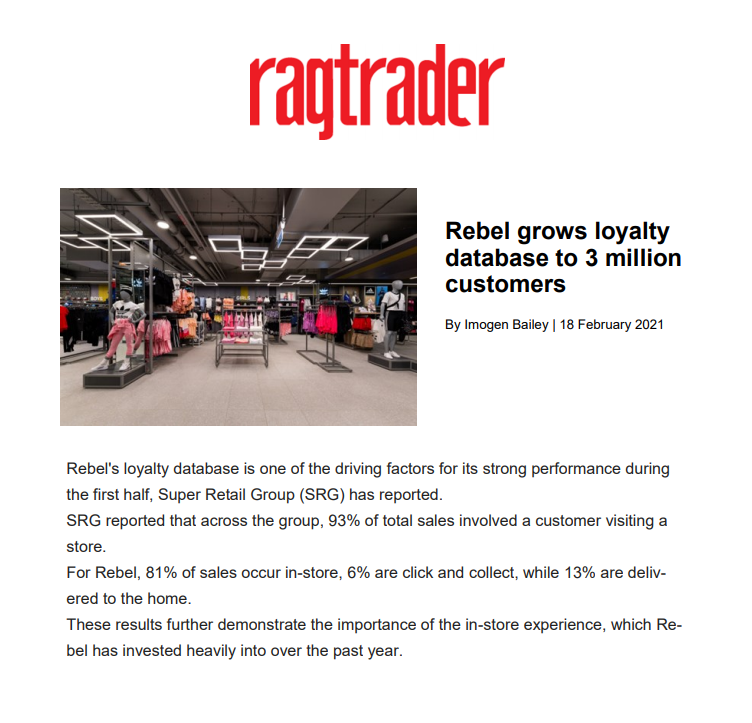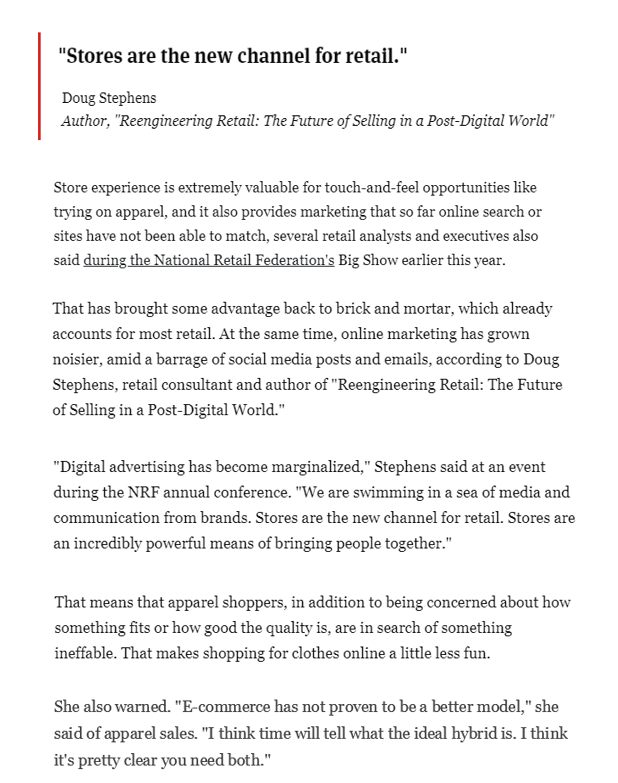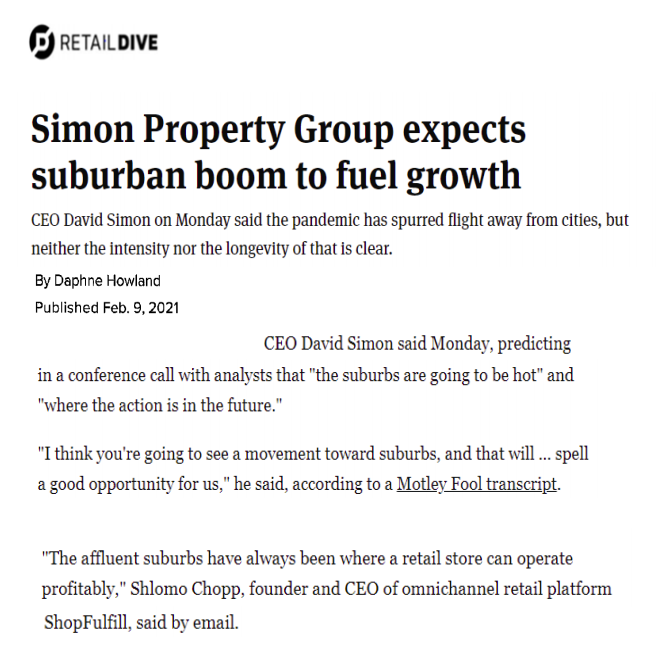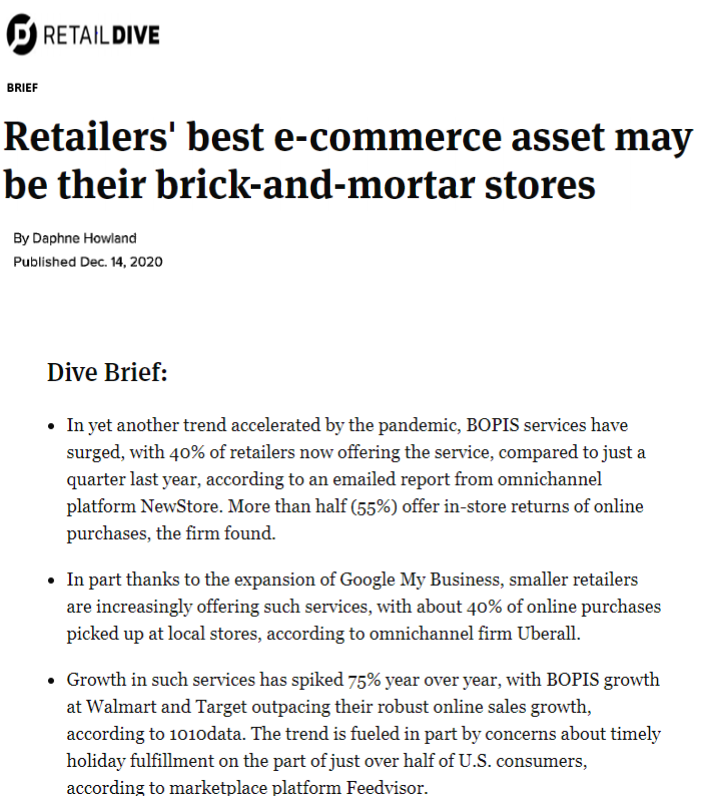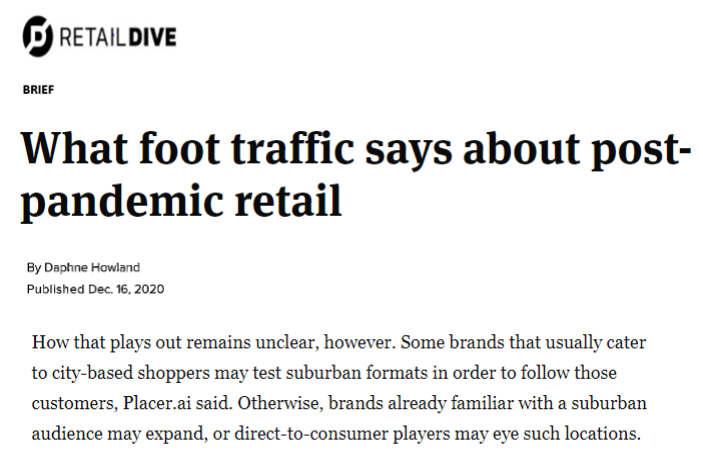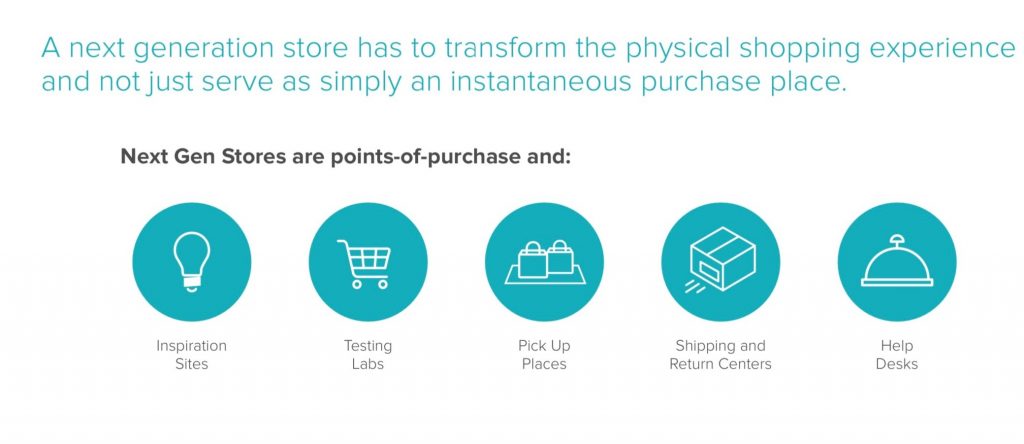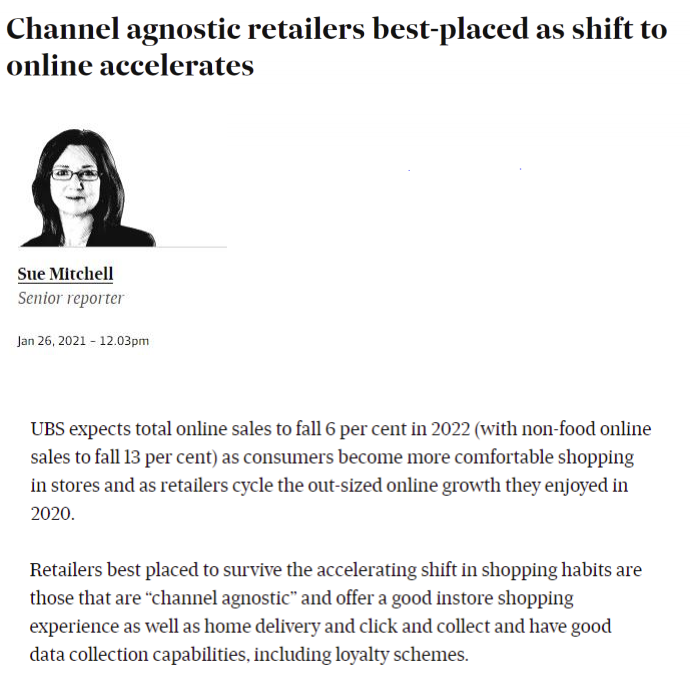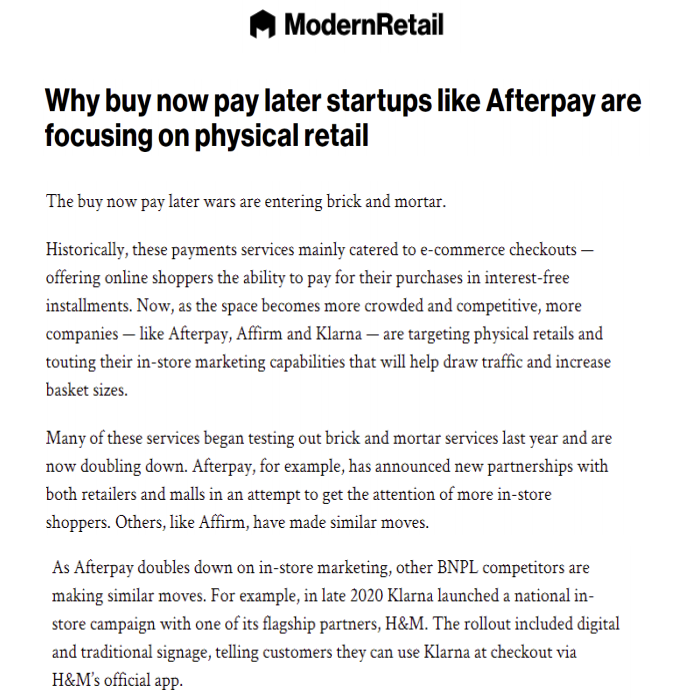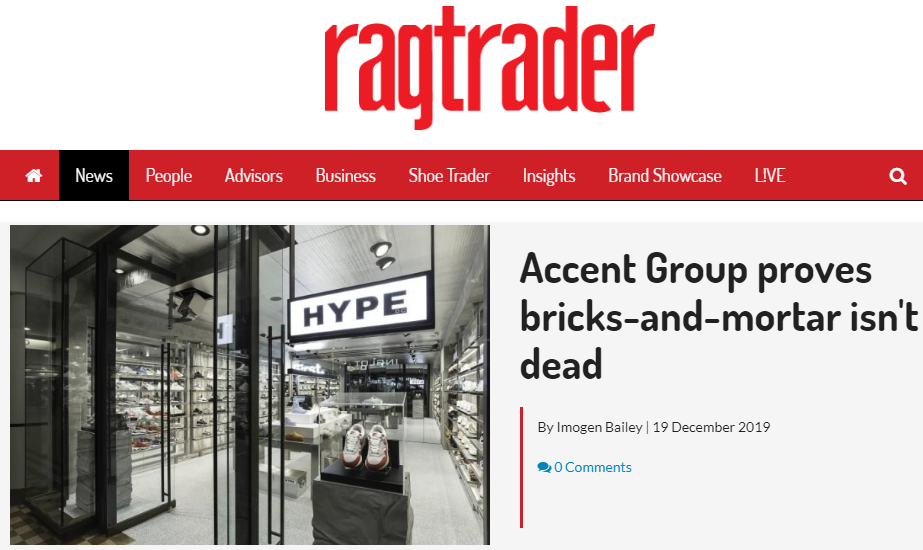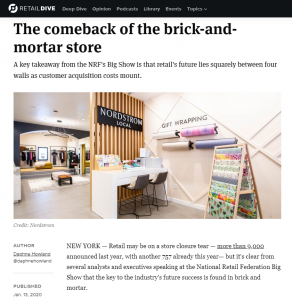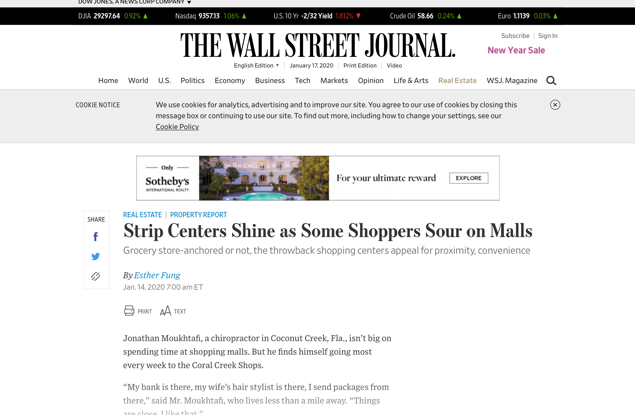 "Bricks & Mortar is a physical web page for a business"
"'There is increased competition going after the same customer, online can get prohibitively expensive, the cost of acquiring new customers and winning a search, eventually causing the digital native turn to Bricks & Mortar"
"There is a need to give customers the chance to see products before deciding where they want to order"
"With Bricks & Mortar customers can see the product before committing to purchasing and the retail stores get increased foot traffic"
"'Shopping Bricks & Mortar is fun and shows retailers if you put in effort and really treat shoppers like VIP's, they will turn up and shop"'– Edwina McCann, Editor Vogue Australia
"People still love a Bricks & Mortar shopping experience."'
"Bricks and Mortar retail is used to compliment a stores online offering"
"Opening smaller format stores that cater for both local and tourist customers alike"– Abercrombie & Fitch
"For companies that operate exclusively online, remaining at the top of search and top of mind becomes increasingly difficult. These companies use Bricks and Mortar locations as a "physical web page for their business" that gives the brand an opportunity to put themselves in front of new sets of customers in various markets"
"With Bricks and Mortar you are not relinquishing control of your brand messaging"
"Bricks and Mortar offers a sense of immersion, emotional connection and community"
"Bricks and Mortar allows customers to explore the brands narrative and giving them a strong emotional connection and memory of the brand to leave with"
"The former route to market via Department Stores are now going direct through websites and free-standing stores. They are going direct to the customer and not working through the department store concessions"
Lisa Rowan
Retail Dive
Sept 24th, 2019
"According to new research from branded payments provider Blackhawk Network , convenience and speed are top motivators sending consumers into stores, according to the report .
Nearly all 92% of respondents indicated to Blackhawk that the in-store shopping experience offers the highest satisfaction among their purchasing options" 
"The average return rate for online transactions is 25% versus 8% for store purchases" – Forrester Research 
Modern Consumer Research Report 2019, by JRNI 
On average 64% those in USA and UK indicate they would attend an in-store event if invited to enjoy early access to a product.
52% of UK consumers and 58% of US consumers would schedule pre booked appointments within store staff, if given the opportunity.
The surveyed reasons for clothing shopping in-store; (%) were: 
| | |
| --- | --- |
| I like to see what I am buying | 86% |
| I like to touch/try what I am buying | 69% |
| I don't have to wait for delivery | 37% |
| It's a nicer experience | 31% |
| It's easier to return items | 30% |
| It's quicker | 29% |
| I can ask for advise | 26% |
| It's easier to buy items | 17% |
| There are better offers available | 14% |
Amanda Hull
The Atlantic
January/February 2020 Issue
"The apotheosis of e-commerce is when people send money without feeling like anything has happened at all"
"Shipping charges were cited as the most common reason shoppers abandon their carts,topping the pet-peeve list for nearly a third of respondents,ahead of things like not wanting to create an account and being unsure of the store's return policy"
"Big clothing retailers can recoup some of the costs by off-loading returns and stale inventory to discount stores such as Marshalls, but small businesses don't have that option" 
Richard Glover
Broadcaster and Sydney Morning Herald Columnist
January 10th, 2020
"I've always hated going to the shops, but I now hate online shopping even more. You sit staring at a thumbnail sketch of the item, unable to get a feel for the size, the quality, even the colour"
"For a start there was the environmental disaster of the packaging."
"Second problem: they were not at all what I'd imagined"
"Maybe, as the 2020's get under way, it's time someone put in a word for traditional retailing"
"First off, you get to go somewhere. What's so good about sitting on your couch?"
"isn't there something a little sad about a world in which people no longer visit cafes, restaurants, or even corner stores- preferring the world of their own home?"