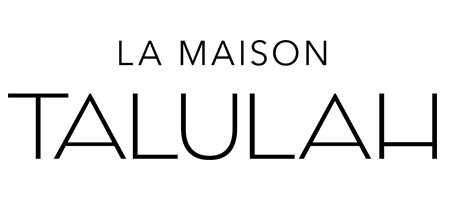 Contact Information
Email: paddington@talulah.com.au
Phone: 02 9356 4847
Website: www.talulah.com.au
Location: Shop 12, 2-16 Glenmore Road,
Paddington, NSW 2481


La Maison Talulah
Since its launch in 2003, Talulah has become one of the most recognized brands in Australian womenswear.
Founder and Creative Director, Kelli Wharton had a vision of relaxed luxury with a sophisticated undertone that would resonate with the Australian customer.
Her debut collection was testament to the powerful combination of a unique design aesthetic combined with a true passion for textiles and traditional atelier techniques. She was soon invited to showcase the brand at the prestigious Australian Fashion Week where it received critical acclaim, elevating Talulah into the global brand it is today.
A decade on, the evolution into La Maison Talulah has been a considered process, built carefully upon the brand ethos of effortless, elegant luxury.
Each collection features a carefully curated offering of silhouettes that are both distinctive and inherently classic by design, brought to life through a unique use of textiles, trims and colour.
It is this solid design philosophy that has been the driving force behind the brands global expansion.